Today Rivian released the first photos of its latest vehicle, an all electric Amazon delivery van. Rivian says it has nothing to do with the $700 million dollar investment from Amazon this February. The specs have not come out for this vehicle yet, but the design and a little about the production has. Amazon is ordering 100,000 vans, which will be made in Illinois. The first will be used in 2021. Amazon says 10,000 will be on the road by 2022 and Amazon CEO Jeff Bezos said all 100,000 of them will be on the road by 2024. Rivian will be providing maintenance support for the vans.
Only a few photos were released by Rivian and Amazon. These photos don't include the interior of the van.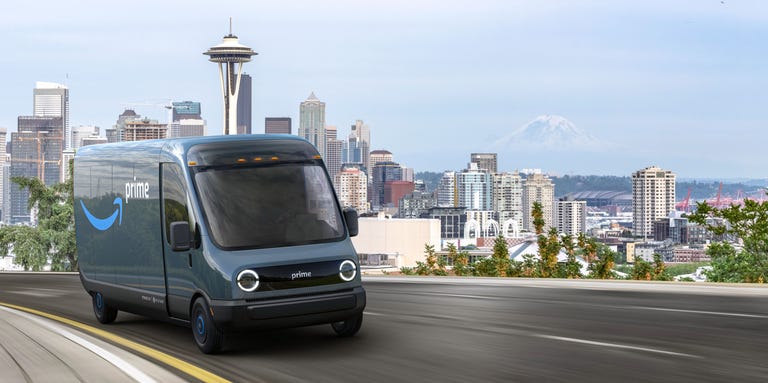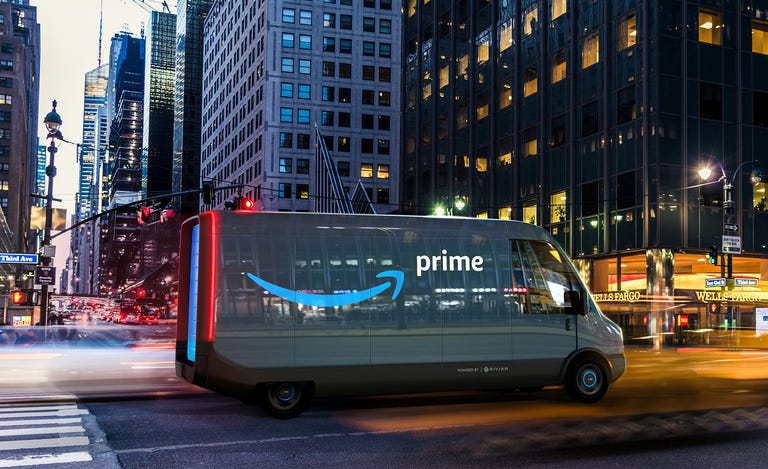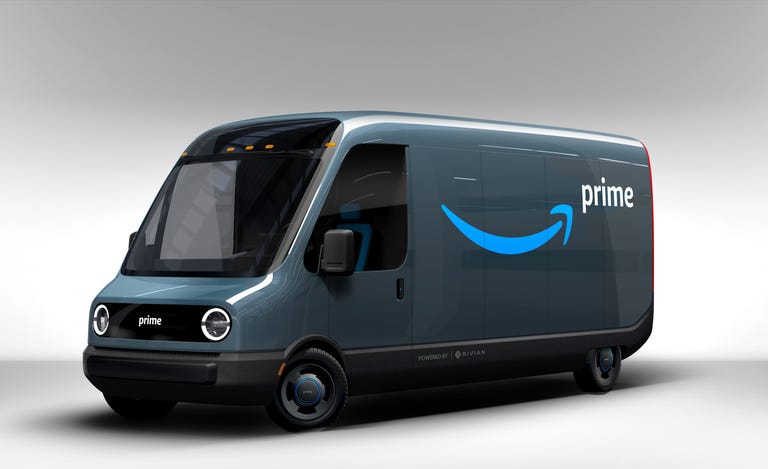 The front of the van looks really nice. It reminds me of the front of the Honda E, a small electric car made by Honda. They both have circular lights and glossy black plastic.
The van looks very aerodynamic and smooth. It has a large rear taillight bar that wraps around the top of the van and the sides.
So far these are the only pictures of the van. The interior has not been released yet. Rivian said more details will be released next week. This post will be updated with the latest information.